Features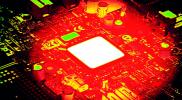 Integrated Battery-Charging Solution with Power Path Management - issue 5/2019
A new single coil power management IC with flexible configuration, rich functions and high efficiency integrates as many analog circuits as possible...
More details...
Linear voltage regulators operate at automotive temperatures
Designed for high reliability, high temperature applications, the CMT-Antares is Cissoid's latest regulator.
More details...
Power Electronics Europe Events
ECPE Workshops & Tutorials
June 11, 2019 - December 4, 2019
ECPE presented the final programmes for upcoming ECPE Workshops on 5 - 6 June 2019 in Bremen, Germany and on 3 - 4 July 2019 in Leinfelden-Echterdingen, Germany (near Stuttgart Airport) as well as for the 2nd half 2019.
Click on the title to go to the corresponding website.
Further tutorials and workshops in 2019:
On the ECPE website www.ecpe.org up-to-date information on the ECPE Events as well as the ECPE Calendar of Events with planned events in the future can be found. For employees of ECPE network organisations only: have a look at the internal members area with proceedings, online course, network contacts, studies & much more!