Features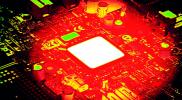 Integrated Battery-Charging Solution with Power Path Management - issue 5/2019
A new single coil power management IC with flexible configuration, rich functions and high efficiency integrates as many analog circuits as possible...
More details...
Linear voltage regulators operate at automotive temperatures
Designed for high reliability, high temperature applications, the CMT-Antares is Cissoid's latest regulator.
More details...
Power Electronics Europe News
Infineon Technologies introduces an evaluation board for silicon carbide (SiC) in motor drives...
Components Bureau expands its power product offering following an agreement with power specialist, Artesyn....
Offered in an SMPC4.6U package, the TSUPxM45SH and TSUPxM60SH are qualified to AEC-Q1010, says Taiwan Semiconductor...
Claiming to 'shatter' industry benchmarks, the MAX6078A, MAX16155 and MAX16160 have been introduced for comms and industrial ...
Two 600mA synchronous step-down DC/DC converters from Torex Semiconductor have an internal 36V operation driver transistor...
To develop battery maintenance-free IoT equipment, an evaluation kit based on the SOTB microcontrollers is now available....
Alpha and Omega Semiconductor has developed the AOZ8621UNI for VBUS protection in laptops and mobile phones....
Rohm employs Emarmour technology in ultra-high noise tolerant comparators, the BA8290xYxxx-C-Series...
Advanced Linear Devices (ALD) has announced that its dual channel SABMBOVP2XX family now features over-voltage protection...
The EPC2216 eGaN FETs are optimized for time-of-flight (ToF) lidar systems and have received automotive certification...