Features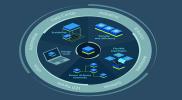 Power of the Module - Nov/Dec 2020
Vicor has established a power module capability spanning product design, manufacturing, simulation and selection tools. This capability allows Vicor to enable power systems designers to quickly and...
More details...
Power Electronics Europe News
Volvo Cars' first pure electric SUV — the XC40 Recharge — will feature ADI's ICs for BMS and Audio...
RS Components adds KOA's resistors which are optimised for industrial and automotive, test instruments and audio applications...
Nexperia offers half bridge, high and low side automotive MOSFETs in the LFPA56D package...
Nine models are based on COTS technology and qualified for 100V and 120V bus systems for space applications...
The AOZ2264VQI and AOZ2369VQI have support for VCCIN_AUX to add features to enhance the personal computing experience...
To help design smaller motor systems in mild hybrid electric vehicles (MHEVs), Texas Instruments has developed the DRV3255-Q1...
ECPE offers in 2021 comprehensive Workshops and Tuttorials as well as the well known SiC/GaN Users Forum...
GaN chip for time-of-flight (ToF) lidar systems...
Space-saving LFPAK56D half-bridge offers 60 % lower parasitic inductance and improved thermal performance for power train, motor control and DC/DC applications...
GeneSiC Semiconductor's next-generation 1200 V SiC MOSFETs with offer on-resistance levels from 20 mΩ to 350 mΩ...