Features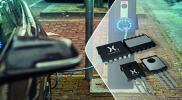 Proving the Ruggedness of GaN technology in Automotive and Demanding Application - issue 4/2020
To achieve the most efficient power conversion circuit requires the best semiconductor switch as the fundamental building block. Many people now consider gallium nitride to be a better switch than...
More details...
Linear voltage regulators operate at automotive temperatures
Designed for high reliability, high temperature applications, the CMT-Antares is Cissoid's latest regulator.
More details...
Power Electronics Europe News
EDT2 and packaging technologies combine in the HybridPack DC6i which is optimised for hybrid and small battery EVs....
Vertically stacked ceramic capacitor models improve performance in a smaller footprint, says Knowles Precision Devices...
The InnoSwtich3-AQ is an AEC-Q100-qualified flyback switcher with integrated 750V MOSFET and secondary-side sensing....
Package technology allows a decrease in on-resistance while increasing mechanical strength says Alpha and Omega Semiconductor...
Recomís compact 230W power supply meets 2 x MOPP and is also suitable for household, industrial and IT equipment...
A 300W DC/DC power module from Efficient Power Conversion (EPC) uses DSCs and eGaN FETs to meet higher power density demands...
InnoSwitch3-AQ achieves Q100; operates efficiently from 30 V to 550 V DC input...
The GaN power semiconductor company will highlight new modules and design tools, present and take part in panel discussions...
Small automotive grade touchscreen controllers, the MXT288UD devices enable more smart surfaces, says Microchip...
The 1219 solid state, high power amplifier from Empower RF is now available from Richardson RFPD....