Features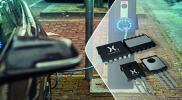 Proving the Ruggedness of GaN technology in Automotive and Demanding Application - issue 4/2020
To achieve the most efficient power conversion circuit requires the best semiconductor switch as the fundamental building block. Many people now consider gallium nitride to be a better switch than...
More details...
Linear voltage regulators operate at automotive temperatures
Designed for high reliability, high temperature applications, the CMT-Antares is Cissoid's latest regulator.
More details...
Power Electronics Europe Events
September 4, 2020 - October 22, 2021
The new ECPE Tutorial "Introduction to Power Electronics" on September 29 - 30 is aimed at scientists, engineers and technicians who have no background in electrical engineering and especially in power electronics. More Tutorials are planned in 2020 ...
Read more

September 3, 2020 - November 13, 2020
The electronics industry will get together at electronica 2020 from November 10 to 13 now online only. The current travel restrictions in Europe, which are becoming more stringent, have required a re-thinking of planning ...
Read more

September 3, 2020 - October 15, 2020
You are an expert in the field of power electronics and would like to inspire an audience of more than 800 conference attendees with your latest developments and research findings? Present your findings at PCIM Europe 2021! ...
Read more

1