Features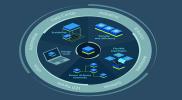 Power of the Module - Nov/Dec 2020
Vicor has established a power module capability spanning product design, manufacturing, simulation and selection tools. This capability allows Vicor to enable power systems designers to quickly and...
More details...
Power Electronics Europe Events
November 4, 2020 - March 19, 2021
Call for Proposals: SEMIKRON Innovation and Young Engineer Awards 2021 EURO 10.000,00 and 3.000,00 worth. Extended deadline is January 31! ...
Read more

October 29, 2020 - June 11, 2021
The 36th APEC previously scheduled for March moved to June - portals are now reopened for additional submissions for papers and seminars ...
Read more

September 4, 2020 - October 22, 2021
The new ECPE Tutorial "Introduction to Power Electronics" on September 29 - 30 is aimed at scientists, engineers and technicians who have no background in electrical engineering and especially in power electronics. More Tutorials are planned in 2020 ...
Read more

1