Features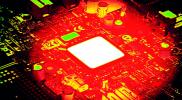 Integrated Battery-Charging Solution with Power Path Management - issue 5/2019
A new single coil power management IC with flexible configuration, rich functions and high efficiency integrates as many analog circuits as possible...
More details...
Linear voltage regulators operate at automotive temperatures
Designed for high reliability, high temperature applications, the CMT-Antares is Cissoid's latest regulator.
More details...
Power Electronics Europe Events
APEC 2020 Seminars
July 13, 2019 - September 20, 2019
Professional Education Seminar Proposals
The Professional Education Seminars at APEC 2020 address the need for in-depth discussion of important and complex power electronics topics.
Seminars are 3.5 hours in length (including breaks) and can range from broad to narrow in scope. Seminar technical levels can vary from introductory to advanced, and complement the technical papers, special presentations and comprehensive exposition.
Industry Session Presentations
This very popular format has allowed APEC to present information on current topics in power electronics from sources that would not otherwise present at APEC.
Presenters can either submit an individual presentation proposal or an overall session proposal. Session proposals should include the overall session title/theme as well as the 4, 6, or 7 (20) minute individual presentations that would make up that overall session.
All proposals are due by September 6, 2019.