Features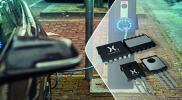 Proving the Ruggedness of GaN technology in Automotive and Demanding Application - issue 4/2020
To achieve the most efficient power conversion circuit requires the best semiconductor switch as the fundamental building block. Many people now consider gallium nitride to be a better switch than...
More details...
Linear voltage regulators operate at automotive temperatures
Designed for high reliability, high temperature applications, the CMT-Antares is Cissoid's latest regulator.
More details...
Power Electronics Europe Events
ECPE Tutorials
February 13, 2020 - September 25, 2020
ECPE announced the the programme for its new Tutorial 'High-Precision Power Electronics' in April 2020. For more information please click on the title.
Further upcoming tutorials and workshops:
On the ECPE website www.ecpe.org always up-to-date information on events as well as the ECPE Calendar of Events with planned events in the future can be found. For employees of ECPE network organisations only: have a look at the internal members area with proceedings, online course, network contacts, studies & much more!

ECPE European Center for Power Electronics e.V.
Lena Somschor
Events & Website
Landgrabenstrasse 94
D-90443 Nuremberg
Tel: 49 (911) 81 02 88-18
Fax: 49 (911) 81 02 88-28
E-Mail: lena.somschor@ecpe.org
Internet: www.ecpe.org