Features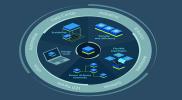 Power of the Module - Nov/Dec 2020
Vicor has established a power module capability spanning product design, manufacturing, simulation and selection tools. This capability allows Vicor to enable power systems designers to quickly and...
More details...
Power Electronics Europe Events
ECPE Events Q4-2020 and Beyond
September 4, 2020 - October 22, 2021
The new ECPE Tutorial "Introduction to Power Electronics" is aimed at scientists, engineers and technicians who have no background in electrical engineering and especially in power electronics.
For more information please click on the title.
Moreover, as a special benefit for our member companies one seat is free of charge for each ECPE Online Tutorial in autumn. Further participants as well as participants at regular ECPE Tutorials benefit from our usual member company discount of 25 % on the registration fee.
Further events planned for 2021:
ECPE Tutorial 'Drivers and Control Circuitry for IGBTs and MOSFETs'
(Programme coming soon)
23 – 24 February 2021, Vienna, Austria

ECPE Workshop 'ECPE SiC & GaN User Forum – Potential of Wide Bandgap Semiconductors in Power Electronic Applications' (Programme coming soon)
2 – 3 March 2021,Erding/Munich, Germany

ECPE Tutorial 'EMC in Power Electronics'
11 - 12 March 2021, Eindhoven, Netherlands

ECPE Workshop 'Capacitors in Power Electronics'
20 – 21 April 2021, Hamburg, Germany

ECPE Tutorial 'Thermal Engineering of Power Electronic Systems Part I: Thermal Design and Verification'
15 - 16 June 2021, Nuremberg, Germany

ECPE Tutorial 'Thermal Engineering of Power Electronic Systems Part II: Thermal Management and Reliability'
19 - 20 October 2021, Nuremberg, Germany
On the ECPE website www.ecpe.org you always find the up-to-date information on our events as well as the ECPE Calendar of Events with planned events in the future. For employees of ECPE network organisations only: have a look at the internal members area with proceedings, online course, network contacts, studies & much more!