Features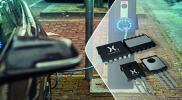 Proving the Ruggedness of GaN technology in Automotive and Demanding Application - issue 4/2020
To achieve the most efficient power conversion circuit requires the best semiconductor switch as the fundamental building block. Many people now consider gallium nitride to be a better switch than...
More details...
Linear voltage regulators operate at automotive temperatures
Designed for high reliability, high temperature applications, the CMT-Antares is Cissoid's latest regulator.
More details...
Power Electronics Europe Issue Archive
Issue 5 – July/August 2009 - High Power Semiconductors for Medium Voltage Wind Applications
July 3, 2009
With the increased power levels of modern wind turbines, medium voltage generation and power conditioning have become a viable solution for this traditionally low voltage application. The continuous development of Bipolar and BiMOS products enables the medium voltage converter manufacturer to select the power semiconductor based on the application requirements, rather then trying to optimise the converter around a given device or technology. Full story on page 28.

Download Issue Archive