Features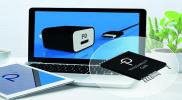 GaN-based switcher ICs empower next-generation power products - issue 1/2020
There have been a number of disruptive advances in the power electronics community over the last 20 years....
More details...
Linear voltage regulators operate at automotive temperatures
Designed for high reliability, high temperature applications, the CMT-Antares is Cissoid's latest regulator.
More details...
Feature Spotlight
Design considerations for fast DC chargers targeting 350 Kilowatt - issue 2/2019
April 23, 2019

Working groups within standards organisations have, around the world, defined everything from the operational envelope and charging sequence, to the communication and connectors of High Power Chargers (HPC)...

Download PDF