Features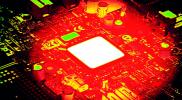 Integrated Battery-Charging Solution with Power Path Management - issue 5/2019
A new single coil power management IC with flexible configuration, rich functions and high efficiency integrates as many analog circuits as possible...
More details...
Linear voltage regulators operate at automotive temperatures
Designed for high reliability, high temperature applications, the CMT-Antares is Cissoid's latest regulator.
More details...
Feature Spotlight
Elegant Hot-Swap Solution for server design - issue 4/2019
August 6, 2019

The need to implement protections and control circuits is a crucial design requirement in datacenter servers, telecom systems and networking equipment applications..

Download PDF