Features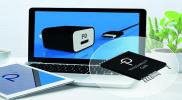 GaN-based switcher ICs empower next-generation power products - issue 1/2020
There have been a number of disruptive advances in the power electronics community over the last 20 years....
More details...
Linear voltage regulators operate at automotive temperatures
Designed for high reliability, high temperature applications, the CMT-Antares is Cissoid's latest regulator.
More details...
Feature Spotlight
PCB Design for Low-EMI DC/DC Converters - issue 1/2020
February 20, 2020

Every switch-mode power supply presents a wide-band noise source. Integrating a DC/DC converter from the car board net into an automotive control unit and still fulfilling the EMC requirements of automotive OEMs is a difficult task...

Download PDF