Features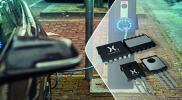 Proving the Ruggedness of GaN technology in Automotive and Demanding Application - issue 4/2020
To achieve the most efficient power conversion circuit requires the best semiconductor switch as the fundamental building block. Many people now consider gallium nitride to be a better switch than...
More details...
Linear voltage regulators operate at automotive temperatures
Designed for high reliability, high temperature applications, the CMT-Antares is Cissoid's latest regulator.
More details...
Feature Spotlight
A technology conquers power-hungry applications - issue 2/2020
June 15, 2020

Gallium Nitride (GaN) power devices have opened many new applications since their commercial availability began in 2010. the superior switching speed of GaN devices and, as a result, their low switching losses gave the starting signal for the development of new applications such as lidar (light detection and ranging) sensors and resonant wireless power..

Download PDF