Features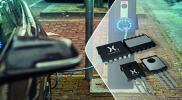 Proving the Ruggedness of GaN technology in Automotive and Demanding Application - issue 4/2020
To achieve the most efficient power conversion circuit requires the best semiconductor switch as the fundamental building block. Many people now consider gallium nitride to be a better switch than...
More details...
Linear voltage regulators operate at automotive temperatures
Designed for high reliability, high temperature applications, the CMT-Antares is Cissoid's latest regulator.
More details...
Feature Spotlight
Integrated GaN Power Stage for eMobility - issue 2/2020
June 16, 2020

Brushless DC (BLDC) motors are a popular choice and are finding increasing application in robotics, drones, electric bicycles, and electric scooters. All these applications are particularly sensitive to size, weight, cost, and efficiency. To address these needs, inverters powering the motors need to operate at higher frequency, but require additional filtering to prevent excessive losses, EMI generation, and unwanted mechanical wear related to high frequency common mode and induced current...

Download PDF