Features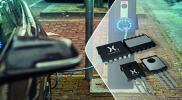 Proving the Ruggedness of GaN technology in Automotive and Demanding Application - issue 4/2020
To achieve the most efficient power conversion circuit requires the best semiconductor switch as the fundamental building block. Many people now consider gallium nitride to be a better switch than...
More details...
Linear voltage regulators operate at automotive temperatures
Designed for high reliability, high temperature applications, the CMT-Antares is Cissoid's latest regulator.
More details...
Feature Spotlight
GaN for Power-Hungry 5G Base Stations - issue 2/2020
June 16, 2020

There is a significant change currently underway in the world of mobile telecommunications: the rollout of the fifth generation of cellular network technology, otherwise known as 5G. Consumers are only just beginning to experience the benefits of 5G technology, which will not only enable ultrafast download speeds to rival fixed-line broadband, but will in future also support a much higher density of mobile and connected IoT devices within cellular network areas...

Download PDF