Features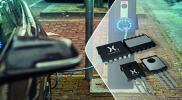 Proving the Ruggedness of GaN technology in Automotive and Demanding Application - issue 4/2020
To achieve the most efficient power conversion circuit requires the best semiconductor switch as the fundamental building block. Many people now consider gallium nitride to be a better switch than...
More details...
Linear voltage regulators operate at automotive temperatures
Designed for high reliability, high temperature applications, the CMT-Antares is Cissoid's latest regulator.
More details...
Feature Spotlight
The Landscape of Isolated DC/DC Bias Power Supplies - issue 2/2020
June 16, 2020

Moving signals and power across an isolation barrier is a common challenge for designers. Isolation might be required for safety, noise immunity or large potential differences between system domains. Understanding system-level specifications like the number of outputs, regulation requirements, output power, insulation rating, operating temperature and input voltage range are critical. From there, designers can derive the lowest-cost solution that meets all of the system requirements..

Download PDF