Features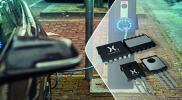 Proving the Ruggedness of GaN technology in Automotive and Demanding Application - issue 4/2020
To achieve the most efficient power conversion circuit requires the best semiconductor switch as the fundamental building block. Many people now consider gallium nitride to be a better switch than...
More details...
Linear voltage regulators operate at automotive temperatures
Designed for high reliability, high temperature applications, the CMT-Antares is Cissoid's latest regulator.
More details...
Feature Spotlight
MPPT IC Li-Ion Battery Charger System - issue 4/2020
July 28, 2020

In an era characterized by the internet of things (IoT), more connectivity means more outdoor devices are now battery-powered and constantly communicating. In particular, an increasing number of outdoor devices are being powered through solar panels. The charger should be suitable for maximum power point tracking (MPPT) in outdoor designs with a solar panel...

Download PDF