Features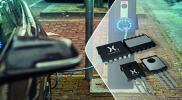 Proving the Ruggedness of GaN technology in Automotive and Demanding Application - issue 4/2020
To achieve the most efficient power conversion circuit requires the best semiconductor switch as the fundamental building block. Many people now consider gallium nitride to be a better switch than...
More details...
Linear voltage regulators operate at automotive temperatures
Designed for high reliability, high temperature applications, the CMT-Antares is Cissoid's latest regulator.
More details...
Feature Spotlight
New Inverters for Efficient EV Battery Charging and Solar Energy Generation -issue 4/2020
July 28, 2020

The race for power conversion efficiency over 99 % continues. New innovative topologies are competing with the standard half-bridge topology using SiC and GaN semiconductor technologies. Requirements for high-efficient power conversion both unidirectional and bidirectional are getting standard in the wide field of applications ranging from EV battery chargers, solar inverters and UPS to industrial drives with built-in or separate PFC..

Download PDF