Features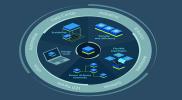 Power of the Module - Nov/Dec 2020
Vicor has established a power module capability spanning product design, manufacturing, simulation and selection tools. This capability allows Vicor to enable power systems designers to quickly and...
More details...
Feature Spotlight
Maximize Gains Using Miniaturized PoL Converters - Nov/Dec 2020
November 20, 2020

System power requirements today are challenging, with designers needing to overcome issues such as multiple supply voltages, voltage sequencing, high transient load currents, and excessive heat. Rather than address these problems at the system power supply, it is more beneficial to introduce measures at the PCB (printed circuit board) level, meaning some form of point-of-load (PoL) converter is required...

Download PDF