Features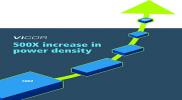 Innovating Power Module Packaging - April/May 21
A system's power delivery network or PDN is made up of passive and active components such as cables, connectors, AC-DC and DC-DC converters and regulators. As power levels increase to enable new
More details...
Feature Spotlight
New Developments in RET Technology - Feb/March 2021
March 4, 2021

Resistor-Equipped Transistors (RETs) – also known as digital transistors or pre-bias transistors – offer many benefits, including saving space, reducing manufacturing costs and increased reliability.
This article looks at their structure and design considerations, and considers the suitability of new, 80 V parts that target emerging 48 V EV systems.

Download PDF