Features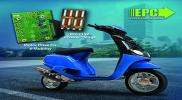 Integrated GaN Power Stage for eMobility - issue 2/2020
Brushless DC (BLDC) motors are a popular choice and are finding increasing application in robotics, drones, electric bicycles, and electric scooters. All these applications are particularly sensitive...
More details...
Linear voltage regulators operate at automotive temperatures
Designed for high reliability, high temperature applications, the CMT-Antares is Cissoid's latest regulator.
More details...
Power Electronics Europe News
Development board extends fast charging over USB-C
The USB-IF-certified board provides a reference for end-product certification and is designed to promote reuse and reliable interoperability for existing USB-C fast chargers and cables with USB Power Delivery (PD) support.
USB PD chargers can have power ratings up to 100W and can optimise charging by dynamically adjusting current and voltage using the USB programmable power supply (PPS). Products such as smart speakers, power tools, wearables, robots, gaming controllers, power banks and drones, traditionally recharged at 5V, can benefit from the advantages and interoperability of USB-C technology while charging faster.
To support migration from traditional USB to USB-C, the USB Implementers Forum (USB-IF) certified evaluation board is designed for up to 100W PPS USB power sinking devices (PSD) to accelerate new designs and support the certification of the end product.
The board can be used to add USB-C and enable developers to reuse a solid platform for certification of a board, which can be part of the USB Type-C and USB PD ecosystem to grow the adoption of USB-C.
The USB-IF TID: 3036 combines ST's Nucleo-G071RB and X-Nucleo-USBPDM1 development boards. The Nucleo-G071RB features an STM32G0 microcontroller, believed to be the industry's first general-purpose microcontroller to integrate a USB Type-C PD controller on-chip. The X-Nucleo-USBPDM1 board contains ST's TCPP01-M12 companion chip for port protection.
The two-chip solution can control and protect the USB PD-capable USB Type-C port as well as hosting the embedded application, explains the company.
The TCPP01-M12 companion high-voltage analogue front end integrates a charge pump to control the gate of an external power switch, which lets designers choose from economical N-channel MOSFETs that have lower RDS(on) than P-channel versions. There is also a low-power mode that draws 0nA when no cable is attached, enabling longer battery runtime.
The protection features in the TCPP01-M12 include adjustable 5.0 to 22V overvoltage protection on VBUS, short-to-VBUS protection on configuration channel pins, dead-battery management, and IEC 61000-4-2 ESD protection up to ±8kV on VBUS and CC lines. The QFN12 package occupies 80% less board space than a discrete implementation, ST adds.
The tools and software available in the STM32 ecosystem can be used to complete projects quickly and easily, says the company.
Applications already using a microcontroller with legacy 5V USB charging can be updated to USB Type-C with only a small number of external components.
STMicroelectronics is taking part in PCIM 2020 Digital Days (7-8 July)
View PDF