Features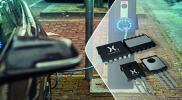 Proving the Ruggedness of GaN technology in Automotive and Demanding Application - issue 4/2020
To achieve the most efficient power conversion circuit requires the best semiconductor switch as the fundamental building block. Many people now consider gallium nitride to be a better switch than...
More details...
Linear voltage regulators operate at automotive temperatures
Designed for high reliability, high temperature applications, the CMT-Antares is Cissoid's latest regulator.
More details...
Power Electronics Europe News
Guerilla RF introduces first InGaP HBT power amplifier
Designed for cellular applications which require "exceptional" native linearity over temperature extremes of
-40°C to 85°C, the power amplifier spans a frequency range of 700 to 800MHz. It is tuned to operate within the n12, n14, n28 and n29 5G new radio (NR) bands and to deliver over 24dBm of linear power over the full temperature range while maintaining ACLR levels of better than -45dBc, IMD3 levels less than -20dBm, EVM levels less than 1% and PAE efficiencies above 15%. These performance parameters are achieved with supplemental linearisation schemes, like digital pre-distortion (DPD), adds the company.
Its ability to beat the -45dBc ACLR performance metric without DPD enables products to meet the cost, power and size constraints of home and commercial repeaters/boosters, femtocells, picocells and cable loss compensators and other cellular applications associated with automotive 'shark fin' antennae.
The company consulted directly with customers on power and linearity requirements during development of the GRF55xx series, and designed all of the devices to be footprint-compatible with the intention of customers being able to quickly customise designs for different frequencies.
The GRF55xx family is supplied in pin-compatible 3.0 x 3.0mm, 16-pin QFN packages. Samples and evaluation boards for the GRF5507 are available now.
View PDF