Features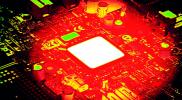 Integrated Battery-Charging Solution with Power Path Management - issue 5/2019
A new single coil power management IC with flexible configuration, rich functions and high efficiency integrates as many analog circuits as possible...
More details...
Linear voltage regulators operate at automotive temperatures
Designed for high reliability, high temperature applications, the CMT-Antares is Cissoid's latest regulator.
More details...
Feature Spotlight
Powering the future of Autonomous driving - issue 4/2019
August 6, 2019

Analog Devices announced mid July a collaboration with First Sensor AG to develop products aimed at speeding the launch of autonomous sensing technology serving unmanned automotive, aerial and underwater vehicles in transportation, smart agriculture, industrial manufacturing and other industries...

Download PDF