Features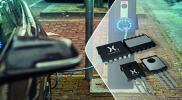 Proving the Ruggedness of GaN technology in Automotive and Demanding Application - issue 4/2020
To achieve the most efficient power conversion circuit requires the best semiconductor switch as the fundamental building block. Many people now consider gallium nitride to be a better switch than...
More details...
Linear voltage regulators operate at automotive temperatures
Designed for high reliability, high temperature applications, the CMT-Antares is Cissoid's latest regulator.
More details...
Feature Spotlight
SiC MOSFET Technology with Silicon-Like Reliability -issue 3/2020
July 6, 2020

The performance potential of SiC is indisputable. The key challenge to be mastered is to determine which design approach achieves the biggest success in applications. Advanced design activities are focusing on the field of specific on-resistance as the major benchmark parameter for a given technology. However, it is essential to find the right balance between the primary performance indicators like resistance and switching losses and the additional aspects relevant for actual power electronics.

Download PDF