Features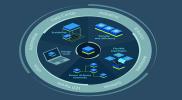 Power of the Module - Nov/Dec 2020
Vicor has established a power module capability spanning product design, manufacturing, simulation and selection tools. This capability allows Vicor to enable power systems designers to quickly and...
More details...
Power Electronics Europe News
Miniature PoL regulators save board space, says Flex Power Modules
The regulators measure 7.5 x 7.5 x 5.4mm and provide high efficiency of typically 95.3% (at half load), says the company. The thermal performance allows them to be used in harsh conditions.
Loop optimisation enables design engineers to optimise the load transient response for different capacitive loads. Other features are a configurable soft start or tracking feature, which makes time sequence design easier and more flexible, confirms the company.
The regulators support bottom side assembly for further significant space savings, says the company.
Three versions are available with different maximum output currents. The PMU8218 provides an output up to 4.0A / 22W, the PMU8318 up to 6.0A / 33 W and the PMU8418 up to 8.0A / 44W. Each model has an output voltage range of 0.6 to 5.5V and an input voltage range of 4.5 to 17V.
The PoL regulators can be used in power conversion applications, including providing power for FPGAs, ASICs, network processors, CPUs and GPUs, across multiple sectors including telecomms and datacomms, industrial, test and measurement, IoT, railway and medical designs.
Mean time between failure is up to 172Mhrs. The modules meet safety requirements according to the IEC/EN/UL62368-1 standard.
The PMU8318 is available in September 2019, and the PMU8218 and PMU8418 will be available in Q4 2019.
View PDF