Features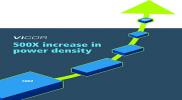 Innovating Power Module Packaging - April/May 21
A systemís power delivery network or PDN is made up of passive and active components such as cables, connectors, AC-DC and DC-DC converters and regulators. As power levels increase to enable new
More details...
Power Electronics Europe News
SiC FETs now include Kelvin connection parts
The FETs, available in a TO-247-4L four-pin package, are based on a cascode configuration and is claimed to provide designers with very fast switching, high-power devices in a package capable of high-power dissipation.
The four-leaded Kelvin connection packages offer maximum operating temperatures of 175°C, excellent reverse recovery, low gate charge along with up to 2X lower switching losses. The package avoids gate ringing and false triggering which would otherwise require slowing of switching speeds to manage the large common source inductance of three-leaded packages.
Using the FET can achieve new levels of switching speed, efficiency and power density in totem pole PFC stages, LLC and phase shifted full bridge converters, used in electric vehicle (EV) chargers, telecomms and server applications, says the company.
The SiC cascode devices offer standard 12V gate drive, and have assured avalanche ratings (100% production-tested). The four-terminal packages can be screwed or clamp mounted, and have low junction-to case-thermal resistance; the high temperature capabilities of SiC, says the company, allow lower temperature rise for a given power dissipation or higher power operation.
The range consists of the UF3C120040K4S (1,200V and 40mΩ), the UF3C120080K4S (1,200V and 80mΩ), the UF3C065030K4S (650V and 30mΩ), the UF3C065040K4S (650V and 40mΩ) and the UF3C065080K4S (650V and 80mΩ) models.
The FETs are available from Mouser Electronics and other local distributors.
View PDF