Features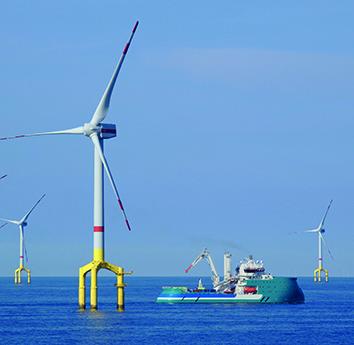 Technologies to harness wind power for net zero - September 2023
The offshore wind industry has a major role to play in reducing carbon emissions, but the industry faces a number of challenges. ABB Energy Industries discusses some technology developments which are...
More details...
AC/DC power factor correction module offers up to 1,512W
A full brick package developed by TDK-Lambda, the PF1500B-360, is for high voltage distributed power architectures
More details...
Power Electronics Europe News
The TPHR7404PU reduces EMI in switching power supply application, says Toshiba Electronics Europe...
The latest member of the Qspeed diode portfolio can replace SiC parts in automotive applications with performance & cost bene...
Microchip and Clean Sky consortium have developed three aerospace-qualified baseless modules to reduced aircraft emissions....
Improved signal quality in UPI 2.0 and PCIe 4.0 interfaces is delivered with the P13UPI1608 linear ReDriver IC, says Diodes...
Vishay Intertechnology says that its latest IHLPL composite inductor is the first available in the 7575 case size...
The EPC7014UB GaN transistor costs less, and is more efficient than the nearest comparable rad-hard silicon MOSFET, says EPC...
Additions to the chassis mount, AC/DC power supplies offer safety standards for industrial and consumer designs...
Nexperia's MJD series now available covering 2 – 8 A and 45 – 100 V ...
The MJD series cover 2.0 to 8.0A and 45 to 100V and is designed for use in automotive and industrial applications...
The RAC05-K/PD3/H 5W Class II AC/DC converter has been designed by Recom for high transient installations...