Features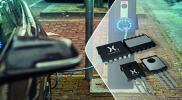 Proving the Ruggedness of GaN technology in Automotive and Demanding Application - issue 4/2020
To achieve the most efficient power conversion circuit requires the best semiconductor switch as the fundamental building block. Many people now consider gallium nitride to be a better switch than...
More details...
Linear voltage regulators operate at automotive temperatures
Designed for high reliability, high temperature applications, the CMT-Antares is Cissoid's latest regulator.
More details...
Power Electronics Europe News
Single-channel load switch suits battery powered devices
The AP22850 is suitable for use in battery-powered netbooks, tablets and e-readers. It can handle power up/down sequencing with load currents up to 8A and adjustable start-up and discharge rates. The thermally efficient 2 x 2 x 0.8mm W-DFN2020-8 package saves board space.
Portable-computing demands more integrated load switches for power control and low-voltage differential signalling where continuous output-current operation, power-good indication and adjustable discharge are key. The switch is based on a P-channel MOSFET that has a low typical RDS(ON) of 20mΩ. It can handle inputs up to 12V with a maximum output current of 8A but with a quiescent (no-load) current of just 1.2nA.
No external gate pull-up resistor is required and the switch integrates circuitry to suppress fast input transients from coupling to the output. Both features reduce bill of materials and board space requirements.
View PDF