Features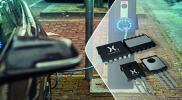 Proving the Ruggedness of GaN technology in Automotive and Demanding Application - issue 4/2020
To achieve the most efficient power conversion circuit requires the best semiconductor switch as the fundamental building block. Many people now consider gallium nitride to be a better switch than...
More details...
Linear voltage regulators operate at automotive temperatures
Designed for high reliability, high temperature applications, the CMT-Antares is Cissoid's latest regulator.
More details...
Power Electronics Europe News
Able to operate at temperatures as low as -40°C, the Recom AC/DC power supplies are available from Dengrove....
Energy harvesting PMICs from Cypress enable tiny, solar-powered wireless sensors for IoT applications. ...
Cree Power & RF IPO under Wolfspeed...
The HTB28 is claimed to be the industry's first hermetic hybrid DC/DC converter rated at 185ºC in a one inch wide package....
The organiser of the LED professional Symposium Expo 2015 (LpS 2015), announces 60 technical presentations; seven workshops...
Offered in a 3 x 3mm QFN package, the MIC24046-H is a pin-configurable 5A synchronous buck converter from Micrel....
Linear Technology announces the LTM4676A, a current shareable μModule step-down DC/DC regulator with PMBus serial interface....
Two radiation-hardened multiplexers are claimed to offer the industry's best-in-class ESD protection....
Research centre announces 11.3% aperture and 11.9% active area efficiency for thin-film perovskite photovoltaic (PV) module....
Two plug-in modules from Excelsys Technologies protect industrial and medical systems with inductive and capacitive loads....