Features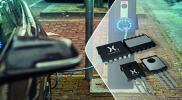 Proving the Ruggedness of GaN technology in Automotive and Demanding Application - issue 4/2020
To achieve the most efficient power conversion circuit requires the best semiconductor switch as the fundamental building block. Many people now consider gallium nitride to be a better switch than...
More details...
Linear voltage regulators operate at automotive temperatures
Designed for high reliability, high temperature applications, the CMT-Antares is Cissoid's latest regulator.
More details...
Power Electronics Europe News
PCIM 2015 – Yole invites Bosch and Cree to discuss EV/HEV industry
Yole Développement forecasts a $16billion market by 2023 for the EV/HEV industry.
The company has analysed market trends and identified many technical improvements. According to Yole's experts, the EV/HEV supply chain is strongly impacted by technological evolution. At PCIM Europe, it asks 'What are the challenges being set by EV/HEV players?' and 'What impact will they have on the power electronics industry, especially at the power module level?
It has invited Robert Bosch and Cree to present their vision of the market and how it's evolving technologically at its power electronics market briefing at PCIM Europe (10am, 20 May). Entrance is free to PCIM Europe visitors.
View PDF