Features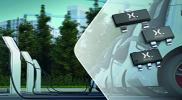 New Developments in RET Technology - Feb/March 2021
Resistor-Equipped Transistors (RETs) – also known as digital transistors or pre-bias transistors – offer many benefits, including saving space, reducing manufacturing costs and increased...
More details...
Power Electronics Europe News
SiC options can replace silicon diodes
Toshiba Electronics Europe has extended its family of 650V SiC Schottky barrier diodes with 6, 8 and 10A versions, joining the 12A original diode.
They can be used in power conditioners for photovoltaic power generation systems and as replacements for silicon diodes in switching power supplies, where they are 50% more efficient, claims the company. SiC power devices offer more stable operation than current silicon devices - even at high voltages and currents - as they significantly reduce heat dissipation during operation.
View PDF