Features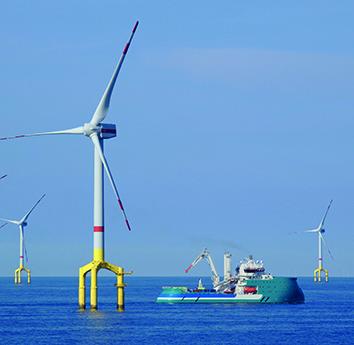 Technologies to harness wind power for net zero - September 2023
The offshore wind industry has a major role to play in reducing carbon emissions, but the industry faces a number of challenges. ABB Energy Industries discusses some technology developments which are...
More details...
AC/DC power factor correction module offers up to 1,512W
A full brick package developed by TDK-Lambda, the PF1500B-360, is for high voltage distributed power architectures
More details...
Power Electronics Europe News
Dengrove Electronic Components now offers Recomís class-A compliant REC3A, REC5A and REC6A isolated DC/DC converters....
Believed to be the first DC/DC converter in its class to provide 2MOPP (means of patient protection), Recom offers the REM1....
Based on Silent Switcher architecture, the LT8609S is a 2.0A, 42V input switching regulator from Analog Devices....
Vicor adds the PI3526-00-LGIZ to its Cool-Power ZVS portfolio. It has a 48V input and requires minimal passive components....
Toshiba Electronics Europe launches a system regulator IC, the TCB010FNG, designed to handle sophisticated car audio system...
Silego Technology adds the SLG46580 to the GreenPak offering to support power systems in wearable and handheld devices....
Dengrove Electronic Components adds Recom's R-78S boost switching regulators for long lifetimes through low battery discharge...
Visitors to the Laser World of Photonics Fair will be able to see curamik cooling solutions, including CoolPerformance Plus....
Expanding its 1200V discrete IGBT portfolio, Infineon Technologies has added a 75A model in the TO-247PLUS package....
Operating at up to 2.25MHz, the LTC7800 DC/DC controller reduces circuit size, says Analog Devices....