Features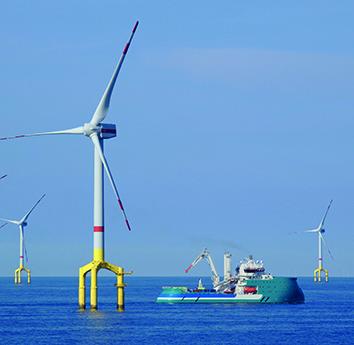 Technologies to harness wind power for net zero - September 2023
The offshore wind industry has a major role to play in reducing carbon emissions, but the industry faces a number of challenges. ABB Energy Industries discusses some technology developments which are...
More details...
AC/DC power factor correction module offers up to 1,512W
A full brick package developed by TDK-Lambda, the PF1500B-360, is for high voltage distributed power architectures
More details...
Power Electronics Europe News
X-Fab Silicon Foundries' XA035 process now brings galvanic isolation elements directly together with active circuits...
It has been developed to replace complex equation-based methods to determine the parameters in DCM flyback designs....
Rohm claims to have achieved the smallest sized capacitor in a mass produced surface mount package...
EPC9194 GaN-based inverter reference design results in a compact design for integration into motor housings, says EPC...
Low power IC supplier, Ambiq, has signed a global distribution deal with DigiKey which now stocks Apollo4 Blue Plus....
The 1250V single switch GaN power supply IC is the company's latest offline CV/CC QR flyback switcher IC....
Würth Elektronik expands its WE-AGDT transformer series with more topologies and higher output voltage options....
Vishay Intertechnology's STH electrolytic capacitors can reduce costs in avionics and aerospace design, says the company...
Dual inline SiC power modules are available in four-pack, six-pack and totem pole configurations for automotive use....
Murata claims that its LCC series is the world's smallest and thinnest 1µF LW reversed MLCC for automotive use....