Features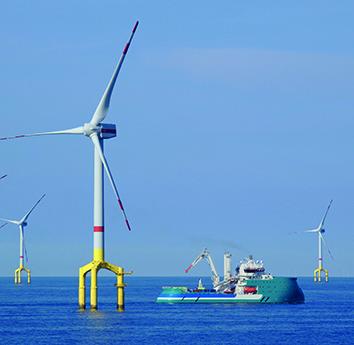 Technologies to harness wind power for net zero - September 2023
The offshore wind industry has a major role to play in reducing carbon emissions, but the industry faces a number of challenges. ABB Energy Industries discusses some technology developments which are...
More details...
AC/DC power factor correction module offers up to 1,512W
A full brick package developed by TDK-Lambda, the PF1500B-360, is for high voltage distributed power architectures
More details...
Power Electronics Europe News
Maxim Integrated says it has developed the industryís smallest lidar ICs, with over more bandwidth in the same form factor...
The AIM702H50B, developed by Alpha and Omega Semiconductor integrates a super junction MOSFET in a surface mount package...
Cosel has expanded its series of microprocessor-controlled power supplies with the introduction of the FETA3000BA...
Claimed to be the smallest available the PI3EQX1004E and PI3EQX1002E reduce intersymbol interference for USB 3.2 use...
Three families of miniature DC/DC converters for industrial applications have been introduced by Flex Power Modules...
The RPMB-3.0 expands Recomís range of compact DC/DCs in DOSA-compatible, thermally-enhanced LGA packages...
Texas Instruments claims that its 36V, 4A power module is the industryís smallest and reduces solution size by 30%...
The BV2Hx045EFU-C 41V dual channel output high side switches are optimised for vehicle systems, says Rohm Semiconductor...
CUI has added the SDI200G-U and SDI200G-UD which offer 200 W of continuous power from a compact desktop package....
The AP43771 USB Type-C power delivery (PD) controller provides a platform for Quick Charge solutions with low standby power...