Features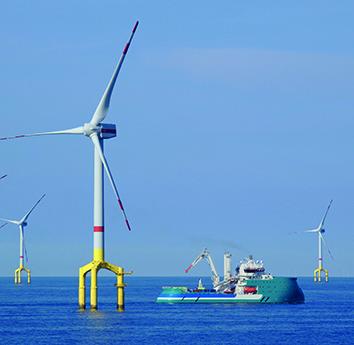 Technologies to harness wind power for net zero - September 2023
The offshore wind industry has a major role to play in reducing carbon emissions, but the industry faces a number of challenges. ABB Energy Industries discusses some technology developments which are...
More details...
AC/DC power factor correction module offers up to 1,512W
A full brick package developed by TDK-Lambda, the PF1500B-360, is for high voltage distributed power architectures
More details...
Power Electronics Europe News
The ILD8150/E LED driver IC is based on hybrid dimming mode technology to achieve 0.5% of the target current...
Intended for smart building applications, the XT-GR is the latest dimmable LED drivers from Xelite....
The PQAE40U, PQAE60U and PQAE100U, 12:1 input quarter brick DC/DC converters are designed for demanding applications....
A gate driver system for IGBT, hybrid and SiC MOSFET power modules is designed for easy paralleling, says Power Integrations...
Alpha and Omega Semiconductor has released the 700V and 600V αMOS5 super junction MOSFETs....
Board space can be optimised using the Recom REC15E-Z isolated DC/DC converters, says Dengrove Electronics Products....
Claimed to be the smallest devices in their fields, they enable smaller form factors in personal electronics, enterprise, industrial and communications...
Maxim Integrates says its MAX40056 offer the industry's highest accuracy and fastest settling time....
An efficient, single-channel H-bridge driver incorporates a low on-resistance (0.6W) MOSFET delivering 50V/3.5A (max.)...
The PSAF10R-050QA-R 10W USB interchangeable plug adapter complies with DOE VI efficiency standards....