Features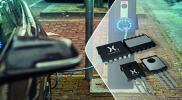 Proving the Ruggedness of GaN technology in Automotive and Demanding Application - issue 4/2020
To achieve the most efficient power conversion circuit requires the best semiconductor switch as the fundamental building block. Many people now consider gallium nitride to be a better switch than...
More details...
Linear voltage regulators operate at automotive temperatures
Designed for high reliability, high temperature applications, the CMT-Antares is Cissoid's latest regulator.
More details...
Power Electronics Europe News
Digital models of Recomís power supplies are available on the SnapEDA digital platform to help engineers design circuit board...
N-channel power MOSFETs are available in small, surface-mount packages to improve efficiency in automotive systems...
Recomís RAC3 modules are believed to be the smallest available and are available from Dengrove Electronic Components...
Magnetics has developed a powder alloy core material providing an improvement in DC bias performance over High Flux...
Navitas Semiconductor partners with HYPER by Sanho Corporation to introduce the HyperJuice 100-W 4-port charger with GaNFast ...
Four low profile power supplies for demanding applications have been added to the LHA series covering 30 to 100W....
The latest buck-boost, non-isolated DC/DC converter from Recom has efficiency of 98% and a baseplate-cooled package....
Two families of 2.0 to 12A microBuck regulators by Vishay Intertechnology are supplied in the compact PowerPAK package...
The additions to the Prime Block range are for industrial AC and DC drives, rectifiers and bypasses in power supplies...
An integrated, dimmable LED controller from Taiwan Semiconductor, is for AEC-Q100-qualified for automotive lighting...