Features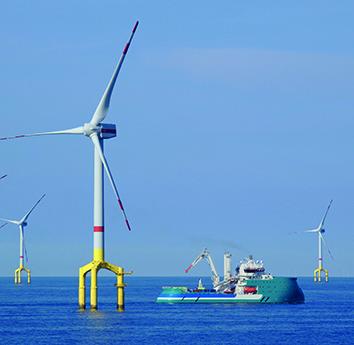 Technologies to harness wind power for net zero - September 2023
The offshore wind industry has a major role to play in reducing carbon emissions, but the industry faces a number of challenges. ABB Energy Industries discusses some technology developments which are...
More details...
AC/DC power factor correction module offers up to 1,512W
A full brick package developed by TDK-Lambda, the PF1500B-360, is for high voltage distributed power architectures
More details...
Power Electronics Europe News
Cosel expands its free-air convection cooling power supply range with the AEA800F 800W model....
Five 1200V SiC discrete MOSFETs are claimed to improve power conversion efficiency in industrial applications...
The HL7090 has one switching charger, two linear chargers and programmable charge parameters via an I2C compatible interface....
A high current automotive switcher IC has been added to Power Integrationsí LinkSwitch-TN2Q family....
The latest ePower stage IC by EPC integrates a GaN half-bridge power stage capable of up to 35A at 1MHz....
Navitas Semiconductor Acquires GeneSiC Semiconductor...
A board-mounted converter from Advanced Energy is designed to simplify operation in industrial and telecoms applications....
The 5V 32bit MCUs suppress EMI noise and enable fast communication for industrial equipment and robotics, says Renesas....
Recom has launches a compact 500W DC/DC converter for off-highway e-mobility applications in sport and construction....
Inductors from Vishay Intertechnology are based on powdered iron alloy core technology and available in a 1107 case size....