Features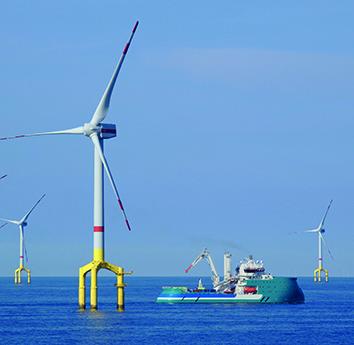 Technologies to harness wind power for net zero - September 2023
The offshore wind industry has a major role to play in reducing carbon emissions, but the industry faces a number of challenges. ABB Energy Industries discusses some technology developments which are...
More details...
AC/DC power factor correction module offers up to 1,512W
A full brick package developed by TDK-Lambda, the PF1500B-360, is for high voltage distributed power architectures
More details...
Power Electronics Europe News
Dengrove Electronic Components offers Recom's space-saving RPM3.3 and RPM5.0 non-isolated DC/DC converters....
Claimed to offer the lowest DC resistance in the industry, the XGL4020 moulded power inductors are available from Coilcraft....
Low cost GaN power transistors in the GS-065 family from GaN Systems are low current devices for sub-1kW applications....
Claiming to offer one of the highest density ratings available, the LGA50D has been released by Artesyn Embedded Technologies...
Designed to drive small brush-type, stepper, or brushless motors, the HVC 4420F has been added to the Micronas range by TDK....
Power supplies from Vicor are designed to VITA 62 for 3U Open VPX systems....
Vishay Intertechnology has introduced high saturation IHSR inductors are offered in a 1616 case with a 1.2mm profile....
Two reference designs from Recom are designed for railway's harsh environments...
Scale-iDriver SiC-MOSFET gate drivers are claimed to have the highest output gate current and fast shut down ...
ICs from Infineon, the TLE985x series will support automotive customers in replacing relays in motor control applications...