Features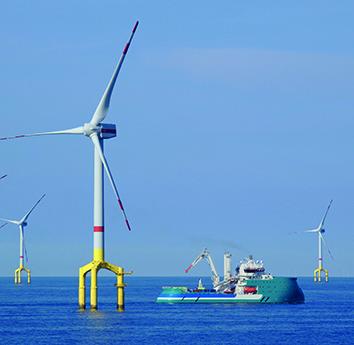 Technologies to harness wind power for net zero - September 2023
The offshore wind industry has a major role to play in reducing carbon emissions, but the industry faces a number of challenges. ABB Energy Industries discusses some technology developments which are...
More details...
AC/DC power factor correction module offers up to 1,512W
A full brick package developed by TDK-Lambda, the PF1500B-360, is for high voltage distributed power architectures
More details...
Power Electronics Europe News
The LTC3355 has all the functions needed to provide seamless charging of a supercapacitor (or other storage element)....
A rad-hard PoL synchronous buck switching regulator from Intersil operates over 3 to 13.2V....
Designed for telecomms, a 100V FastIRFET power MOSFET delivers benchmark performance for DC/DC power supplies in this sector....
Medical grade AC/DC desktop power adapters from TrumPower are available in both Class I and Class II models....
Digital PoL DC/DC modules from CUI use the company's Solus Power single stage topology....
Infineon's 1350 V reverse conducting, soft switching IGBT is optimised for induction cooking applications....
Microchip announce a power-monitoring IC, the MCP39F501, which measures AC power in real-time....
STMicroelectronics expands three of its advanced high-voltage power MOSFET families with the introduction of two packages....
APEC launches cost-effective, N-channel enhancement-mode power MOSFETs offering a fast switching performance....
Several Powerex SiC Modules have now been certified RoHS (Restriction of Use of Hazardous Substances) compliant....