Features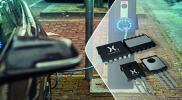 Proving the Ruggedness of GaN technology in Automotive and Demanding Application - issue 4/2020
To achieve the most efficient power conversion circuit requires the best semiconductor switch as the fundamental building block. Many people now consider gallium nitride to be a better switch than...
More details...
Linear voltage regulators operate at automotive temperatures
Designed for high reliability, high temperature applications, the CMT-Antares is Cissoid's latest regulator.
More details...
Power Electronics Europe News
Eight single-phase BLDC motor pre-driver ICs from Toshiba are designed for high-current cooling fan applications....
A diversified conference program for PCIM Europe 2015 has been published, with over 300 abstracts on trends in power....
The ISL8203M is a dual 3A/single 6A step-down DC/DC power module that simplifies power supply design, claims Intersil....
Infineon has announced that it shipped over one billion TVS diodes in chip scale packages in 2014. ...
Piezo-resistive pressure sensors can operate in a wide range of temperatures for wearable devices....
Able to achieve a power factor of greater than 0.99, the LT8312 boost controller has been released by Linear Technology....
The XR81411 is a quad output, high frequency LVCMOS/LVDS/LVPECL configurable clock synthesizer from Exar. ...
Distributor Dengrove Electronic Components offers 48 and 60W open frame power supplies from Recom....
Integrated modules from IXYS Colorado are specifically designed for Class D, E, HF and RF applications up to 27MHz....
Two high speed gate drive optocoupler devices from Avago, protect and drive fast switching power semiconductors....