Features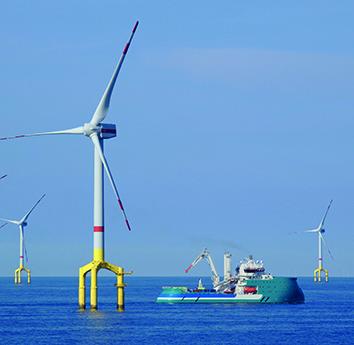 Technologies to harness wind power for net zero - September 2023
The offshore wind industry has a major role to play in reducing carbon emissions, but the industry faces a number of challenges. ABB Energy Industries discusses some technology developments which are...
More details...
AC/DC power factor correction module offers up to 1,512W
A full brick package developed by TDK-Lambda, the PF1500B-360, is for high voltage distributed power architectures
More details...
Power Electronics Europe News
Diodes announces ReDriver, switch, clock generator and clock buffer devices which support the latest PCIe 5 protocol....
Alpha and Omega Semiconductor's AOZ29303QI has integrated passives and is suitable for industrial applications...
The RPX QFN-packaged DC/DC converters are now offered in -Q variants which meet automotive AEC-Q100 Grade 1 requirements....
Claimed to offer the lowest RDSon available today, the EPC7018 is a radiation-hardened GaN FET from EPC....
Digi-Key Electronics has introduced the Innovation Hub, an immersive, interactive simulation of a engineer's workshop...
Vox Power has increased the output voltage options for its VCCS300 fan-less 300W power supply....
The MKP1848Se DC-Link withstands temperature humidity bias testing of 60°C / 93% RH for 56 days...
Two processors are claimed by Texas Instruments to make edge AI more accessible while halving power consumption...
Two 650V GaNpx transistors by GaN Systems are now available from the distributor, which is an Arrow Electronics company....
I3C intelligent switch devices target next generation server motherboards and other infrastructure equipment....