Features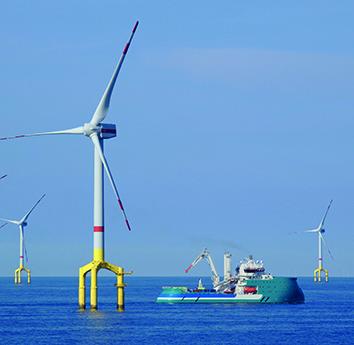 Technologies to harness wind power for net zero - September 2023
The offshore wind industry has a major role to play in reducing carbon emissions, but the industry faces a number of challenges. ABB Energy Industries discusses some technology developments which are...
More details...
AC/DC power factor correction module offers up to 1,512W
A full brick package developed by TDK-Lambda, the PF1500B-360, is for high voltage distributed power architectures
More details...
Power Electronics Europe News
The 1200W rated OFI1200A AC/DC power supply for industrial applications has been released by Powerbox....
U-MOSX-H process reduces losses and voltage spikes in the TPH9R00CQH MOSFET, says Toshiba Electronics Europe....
The Diatom (NH16D3045) is a high-performing energy harvesting power management IC (PMIC), says Nowi....
Rohm says the power supply technology improves the load transient response characteristics of switching regulators and LDOs...
Recom has introduced the RAC10E-K/277 series of board-mount AC/DC encapsulated modules....
The EPC9171 evaluation board demonstrates the benefits of GaN technology for high volume charger applications, says EPC....
The AOZ71026QI is claimed to be the lowest quiescent power notebook multi-phase VR controller available to date....
3.3 kV SiC MOSFETs and Schottky Barrier Diodes (SBDs) extend designersí options for high-voltage power electronics in transportation, energy and industrial systems...
Power Integrations HiperPFS-5 ICs enable compact, efficient power-factor stage ...
The MAX30009 is a low power bioimpedance analogue front end (AFE) available from Analog Devices....