Features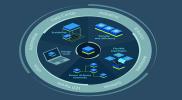 Power of the Module - Nov/Dec 2020
Vicor has established a power module capability spanning product design, manufacturing, simulation and selection tools. This capability allows Vicor to enable power systems designers to quickly and...
More details...
Power Electronics Europe News
Vicor's 48V Direct-to-PoL (point-of-load) components support the data centre infrastructure Google outlined at the OCP Summit...
The SPC-54/4.4-L12PG-C is designed to deliver isolated 54V Power Over Ethernet (PoE) at up to 240W. ...
Low loss features in the G8H series IGBTs (insulated gate bipolar transistors) minimise power loss says Renesas Electronics....
The 40V DMTH4004SPSQ and DMTH4005SPSQ MOSFETs are rated for operation up to 175°C....
Two 5V multiplexers from Intersil have a choice of channels to extend the radiation tolerant portfolio....
The EPC9065 can be used as the amplifier stage for AirFuel Alliance Class 4 and Class 5 wireless power transfer applications....
The latest Recom RACM40 and RACM65 medical power supplies are now available from Dengrove Electronic Components....
Claimed to be a world first, the A1569 LED driver IC has an integrated Hall-effect switch, says Allegro Microsystems Europe....
A Windows-based software tool can be used for configuration and testing of gate drives for converter power stack developments...
Power Integrations offers solid-state lighting driver for non-isolated lamp designs and isolated ballast topologies....