Features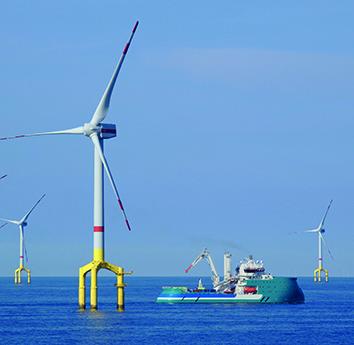 Technologies to harness wind power for net zero - September 2023
The offshore wind industry has a major role to play in reducing carbon emissions, but the industry faces a number of challenges. ABB Energy Industries discusses some technology developments which are...
More details...
AC/DC power factor correction module offers up to 1,512W
A full brick package developed by TDK-Lambda, the PF1500B-360, is for high voltage distributed power architectures
More details...
Power Electronics Europe News
University of Sheffield awarded £11 million to develop the next generation of lithium-ion batteries...
In response to demands for silicon carbide in electric vehicle (EV) systems, Infineon Technologies offers two 1200V modules...
Automotive-grade WFP Power Metal Plate shunt resistors also have a 20W power rating in a 3939-sized package to save space...
High efficiency and low current consumption in the BD83070GWL extend the life of battery-operated equipment, says Rohm....
Two USB-PD devices are certified for SmartHub devices and claimed to simplify and reduce the cost of USB Type-C PD charging...
The latest generation of Power Integrationsí discharge ICs meet IEC60335 and reduce standby power for appliances....
Two Recom reference designs solve engineering challenges to meet EN 50121-3-2 EMC compliance and the UK RIA12 specification...
The XDPL8210 has a high power factor and primary-side regulation that has been added to the XDP portfolio...
The automotive-grade, 14-cell Li-ion battery management IC offers unmatched lifetime accuracy, claims Renesas Electronics...
The TB9062FNG pre-driver controls brushless direct current (BLDC) motors via a simple pulse-width modulation (PWM) input...