Features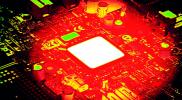 Integrated Battery-Charging Solution with Power Path Management - issue 5/2019
A new single coil power management IC with flexible configuration, rich functions and high efficiency integrates as many analog circuits as possible...
More details...
Linear voltage regulators operate at automotive temperatures
Designed for high reliability, high temperature applications, the CMT-Antares is Cissoid's latest regulator.
More details...
Power Electronics Europe News
A two-phase 120A 3E digital PoL DC/DC power module can be connected in parallel to provide loads of up to 480A....
MGJ6HB (dual), MGJ6FB (triple), and MGJ63P (quad) save space and cost , says Murata Power Solutions....
Claimed to be the industry's smallest Bluetooth low energy SiP module, the BGM12x Blue Gecko measures 6.5 x 6.5mm....
Buck switcher ICs, the LinkSwitch-TN2, delivers accuracy in non-isolated off-line applications, says Power Integrations....
A wireless automotive battery management system (BMS) concept car uses battery stack monitors from Linear Technology...
The TMDC series by Traco is a range of fully encapsulated low profile DC/DC converter modules, now available from Powersolve....
Able to drive MOSFETs, IGBTs and GaN power devices, the 1EDN EiceDriver gate driver IC is compatible to the industry standard...
Developed for the latest Intel processor, a PMIC reduces power consumption in a small form factor, says Rohm Semiconductor....
Believed to include the first digital multi-phase PWM controllers with AVSBus, 12 controllers have been announced by Intersil...
Efficient Power Conversion (EPC) and JJPlus will collaborate on the design of wireless charging designs....