Features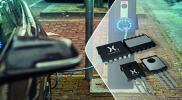 Proving the Ruggedness of GaN technology in Automotive and Demanding Application - issue 4/2020
To achieve the most efficient power conversion circuit requires the best semiconductor switch as the fundamental building block. Many people now consider gallium nitride to be a better switch than...
More details...
Linear voltage regulators operate at automotive temperatures
Designed for high reliability, high temperature applications, the CMT-Antares is Cissoid's latest regulator.
More details...
Power Electronics Europe News
Recom has released a 50W DC/DC converter which is reliable and efficient for PoE and industrial applications. ...
Murata claims its 1005 size (1.0 x 0.5mm) inductors are the world's smallest inductor at a rating of 15ÁH....
At European Utilities Week, the four companies announced joint initiative for scalable, secure energy IoT networks....
Kits from Efficient Power Conversion (EPC) show that GaN FETs and ICs can be used in resonant wireless power transfer systems...
The LSIC1MO120E0080 series combines low switching losses and robustness, even at high temperatures, says Littelfuse....
Analog Devices offers the LTM8065 step-down regulator for industrial robotics, factory automation and avionics systems....
Package options in the SLLIMM nano-intelligent power modules are designed to simplify motor drives, says STMicroelectronics....
Compact, single output AC/DC converters from Powersolve are designed to provide up to 300W across a wide temperature range....
Recom introduces a 5W AC/DC converter that is compact for Internet of Things (IoT) application where modules operate 24/7. ...
Flyback contoller IC achieves over 94 % efficiency...