Features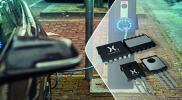 Proving the Ruggedness of GaN technology in Automotive and Demanding Application - issue 4/2020
To achieve the most efficient power conversion circuit requires the best semiconductor switch as the fundamental building block. Many people now consider gallium nitride to be a better switch than...
More details...
Linear voltage regulators operate at automotive temperatures
Designed for high reliability, high temperature applications, the CMT-Antares is Cissoid's latest regulator.
More details...
Power Electronics Europe News
A clever isolation technique for Power ICs is now being implemented in IGBT Drivers...
Semis fell, power semis rise...
Digitally controlled, PMBus-compatible OKDL products have been announced by Murata Power Solutions....
Two current sensor ICs from Allegro Microsystems are suitable for industrial, commercial, and communication systems....
Navitas Semiconductor claims to have produced the world's first GaN (Gallium Nitride) power ICs....
PCIM Europe (10-12 May) in Nuremberg welcomes 61 first-time exhibitors and announces a conference and forum programme....
To counter damage to motor bearings, Power Electronic Measurements (PEM) has developed the CMC series of current probes....
Arctic Sand Technologies believes the ARC1C0608 is the lowest 'z' height profile with the smallest footprint in the industry....
Four, high speed, high voltage MOSFETs for switching voltage regulator designs are released by Toshiba Electronics Europe....
Recom REC20 and REC30 regulated DC/DC converters with six-sided shielding are available from Dengrove Electronic Components....