Features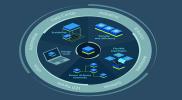 Power of the Module - Nov/Dec 2020
Vicor has established a power module capability spanning product design, manufacturing, simulation and selection tools. This capability allows Vicor to enable power systems designers to quickly and...
More details...
Power Electronics Europe News
Powerbox introduces 105 models for demanding medical applications with a reinforced isolation value of 5,000V AC....
At PCIM Europe 2019, the companyís stand highlighted the reliable SiC B0 module in an industry standard package....
High-Power Module Platform for Automotive Traction Applications wins BPA ...
Recomís railway-certified RP40Q-RUW and RP60Q-RUW DC/DC converters are available from Dengrove Electronic Components. ...
Devices in the latest addition to the STPower portfolio, the HB2 650V IGBT series, meet AEC-Q101 Rev. D...
The Type 1LV (CYQ43012) is claimed to be the lowest power, small form factor Wi-Fi and Bluetooth module....
The BD71847AMWV PMIC contributes to longer operating times and smaller form factors for smart appliances....
Offering a wide input range, the PKE-A DC/DC power modules can be used in the harsh environments of rail and industry....
A package introduced to the IGBT module for high power applications allows for scalable designs and high power density....
The REM2 series of 2W EC/DC converters for critical medical applications are now available from Recom....