Features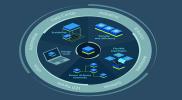 Power of the Module - Nov/Dec 2020
Vicor has established a power module capability spanning product design, manufacturing, simulation and selection tools. This capability allows Vicor to enable power systems designers to quickly and...
More details...
Power Electronics Europe News
Offered in a QFN32 package, the TB62269FTAG is a compact, high-resolution 40V, 1.8A motor driver, from Toshiba Electronics...
The 19th European Conference on Power Electronics and Applications will be held in WARSAW from 11 - 14 Sept. 2017...
Award includes prize money of EUR 10.000,00 ...
Multi-discipline team collaboration solution to manage increasing system complexity...
Siemens acquires electronics simulation software vendor...
A two-phase 120A 3E digital PoL DC/DC power module can be connected in parallel to provide loads of up to 480A....
MGJ6HB (dual), MGJ6FB (triple), and MGJ63P (quad) save space and cost , says Murata Power Solutions....
Claimed to be the industry's smallest Bluetooth low energy SiP module, the BGM12x Blue Gecko measures 6.5 x 6.5mm....
Buck switcher ICs, the LinkSwitch-TN2, delivers accuracy in non-isolated off-line applications, says Power Integrations....
A wireless automotive battery management system (BMS) concept car uses battery stack monitors from Linear Technology...