Features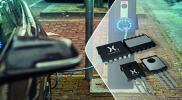 Proving the Ruggedness of GaN technology in Automotive and Demanding Application - issue 4/2020
To achieve the most efficient power conversion circuit requires the best semiconductor switch as the fundamental building block. Many people now consider gallium nitride to be a better switch than...
More details...
Linear voltage regulators operate at automotive temperatures
Designed for high reliability, high temperature applications, the CMT-Antares is Cissoid's latest regulator.
More details...
Power Electronics Europe News
LED driver ICs in the LYTSwitch-6 family from Power Integrations are safety isolated for smart lighting....
A family of DC/DC converters released by Vicor, are designed to power modern railway applications. ...
Two power modules from Renesas Electronics are claimed to deliver the highest power density and efficiency in their class. ...
A buck-boost DC/DC converter features the lowest current consumption in the industry, claims Rohm Semiconductor....
Suitable for densely populated PCBs, the LTM4646 is a dual 10A or single 20A output, step-down μModule from Analog Devices....
Alpha and Omega Semiconductor uses packaging technology for the AONE36132 which it has added to the XSPairFET family....
Thyristors offer superior clamping compared with traditional MOV passive technology in AC line protection, claims Littelfuse....
17 companies and research institutions begin R&D on processes for large-scale series production of lithium-ion battery cells ...
Maxim Integrated introduces the MAX17843, saying it is the industry's only single-chip device to achieve ASIL D compliance....
A hybrid step down DC/DC controller merges a switched capacitor circuit and a synchronous step-down controller....