Features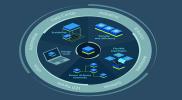 Power of the Module - Nov/Dec 2020
Vicor has established a power module capability spanning product design, manufacturing, simulation and selection tools. This capability allows Vicor to enable power systems designers to quickly and...
More details...
Power Electronics Europe News
350 V GaN FETs and Wireless Power ...
650 V and 120 A GaN FETs...
High-frequency SiC drivers...
Third Gen GaN FETs...
A smaller Powerharvester wireless power receiver and RF-to-DC converter chip can be used in smart cards and hearing aids....
Vishay Intertechnology has added a silicon PIN photodiode with enhanced sensitivity for visible light and a low profile....
Vishay Intertechnology introduces electrical double-layer energy storage capacitors for energy harvesting and power back-up.h...
SCR switching thyristors in the SJ series from Littelfuse combine blocking voltages up to 600V with currents up to 40A....
The TPSM82480 is Texas Instrumentsí latest 5.5V step-down power module that delivers true, continuous 6A output current. ...
Following the introduction of the R1SX 1W DC/DC converters, Recom adds the R1DX series for dual output voltage applications....