Features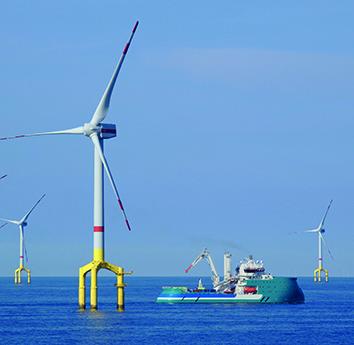 Technologies to harness wind power for net zero - September 2023
The offshore wind industry has a major role to play in reducing carbon emissions, but the industry faces a number of challenges. ABB Energy Industries discusses some technology developments which are...
More details...
AC/DC power factor correction module offers up to 1,512W
A full brick package developed by TDK-Lambda, the PF1500B-360, is for high voltage distributed power architectures
More details...
Power Electronics Europe News
Efficient Power Conversion (EPC) expands its AEC Q101 range with the EPC2219 which has an integrated reverse gate clamp diode...
Advanced Energy offers a 48V DC-input power supply designed for compute, storage and networking applications...
Supplied in a 16th brick, the PKU4913D has been added to the PKU-D series. It is aimed primarily at telecomms applications....
Volvo Cars' first pure electric SUV — the XC40 Recharge — will feature ADI's ICs for BMS and Audio...
RS Components adds KOA's resistors which are optimised for industrial and automotive, test instruments and audio applications...
Nexperia offers half bridge, high and low side automotive MOSFETs in the LFPA56D package...
Nine models are based on COTS technology and qualified for 100V and 120V bus systems for space applications...
The AOZ2264VQI and AOZ2369VQI have support for VCCIN_AUX to add features to enhance the personal computing experience...
To help design smaller motor systems in mild hybrid electric vehicles (MHEVs), Texas Instruments has developed the DRV3255-Q1...
ECPE offers in 2021 comprehensive Workshops and Tuttorials as well as the well known SiC/GaN Users Forum...