Features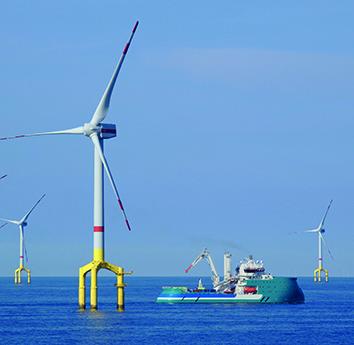 Technologies to harness wind power for net zero - September 2023
The offshore wind industry has a major role to play in reducing carbon emissions, but the industry faces a number of challenges. ABB Energy Industries discusses some technology developments which are...
More details...
AC/DC power factor correction module offers up to 1,512W
A full brick package developed by TDK-Lambda, the PF1500B-360, is for high voltage distributed power architectures
More details...
Power Electronics Europe News
A programmable power supply sequencer and voltage supervisor from Linear Technology has EEPROM, for six voltage rails....
Research shows promising results for a SiC MOSFET and a SiC Schottky barrier diode....
Two pressure contact rectifier diodes from IXYS are encapsulated in fully hermetic ceramic packages with copper electrodes....
Two single output LDO voltage regulators are claimed to provide best-in-class dropout and transient performance....
Enhanced mode GaN FETs from Efficient Power Conversion Corporation (EPC) can be used for wireless charging....
Dengrove Electronic Components has introduced the Recom RK/H6 and RH/H6 1W DC/DC converters...
A package option for the A115x two-wire unipolar Hall-effect switches is available from Allegro MicroSystems Europe....
More accurate measurements for modern inverters...
Innoswitch-EP contains 725-V power MOSFET...
The TB9081FG IC from Toshiba has integrated safety and detection circuits for high functional safety in vehicles....