Features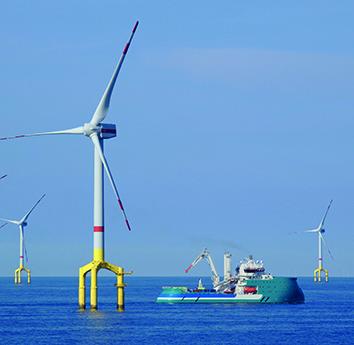 Technologies to harness wind power for net zero - September 2023
The offshore wind industry has a major role to play in reducing carbon emissions, but the industry faces a number of challenges. ABB Energy Industries discusses some technology developments which are...
More details...
AC/DC power factor correction module offers up to 1,512W
A full brick package developed by TDK-Lambda, the PF1500B-360, is for high voltage distributed power architectures
More details...
Power Electronics Europe News
Integrating a high channel count the XR18910 analogue front end sensor interface is offered in a small, 3.5 x 3.5mm footprint...
Allegro MicroSystems Europe has introduced two DC/DC step-down switching regulators for infotainment systems....
Suitable for battery-powered applications, Maxim Integratedís MAX77596 allows always-on operation....
Monolithic, synchronous buck regulators provide continuous output current for in Advanced Driver Assistance Systems (ADAS)....
Wolfspeed has enhanced its GaN RF HEMTs to Class S and Class K equivalent levels for aerospace customers. ...
Characterised by low quiescent current draw and synchronous rectification, Power Integrations introduces InnoSwitch-CE ICs....
A clever isolation technique for Power ICs is now being implemented in IGBT Drivers...
Semis fell, power semis rise...
Digitally controlled, PMBus-compatible OKDL products have been announced by Murata Power Solutions....
Two current sensor ICs from Allegro Microsystems are suitable for industrial, commercial, and communication systems....