Features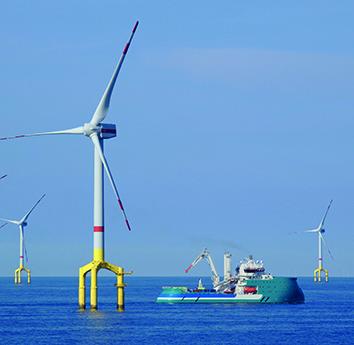 Technologies to harness wind power for net zero - September 2023
The offshore wind industry has a major role to play in reducing carbon emissions, but the industry faces a number of challenges. ABB Energy Industries discusses some technology developments which are...
More details...
AC/DC power factor correction module offers up to 1,512W
A full brick package developed by TDK-Lambda, the PF1500B-360, is for high voltage distributed power architectures
More details...
Power Electronics Europe News
Designed way to measure current in three phases, the RCTrms three-phase current transducer is from PEM....
EPCOS multilayer varistors from TDK, have a footprint of just 0.47x0.47x0.1mm and are supplied in LGA packaging....
The high-speed, linear Hall IC, the MLX91209CA can be applied in all current sensing situations, says Melexis. ...
Microchip has announced a three-phase BLDC motor gate driver with power module - the MCP8024. ...
PCIM South America (14 to 15 October 2014, São Paulo), will host a Young Engineer Award and a Best Paper Award....
Amantys' Power Insight Adapter is designed for use during the development and commissioning of new systems. ...
The 1EDI EiceDRIVER is a single channel gate driver for applications with isolation voltages of up to 1200V. ...
PoL, non-isolated, DC/DC converters based on the Digital Control Architecture from Powervation, has been released by Murata....
A power analyzer from Tektronix addresses new demands for energy efficiency, regulations and new silicon technologies....
APEC 2014...